Quick. Simple. Secure. An Auto Dealer Website plus Forward2Phone
FREE

for 180 Days!

Everything You Need, including Inventory Manager and Marketing. All the tools required to get started online - a $468 value!
Speed - Google page speed ranking over 90.
Compatibility - Works for all devices, including tablet & mobile.
Fast Access - Put inventory in front of potential customers with no extra clicks.
Lead Generation - Outstanding click-through and conversion performance.
Live Updates - Content & inventory changes show on your website instantly.
Trust - We put 20-years experience of building car dealer websites to work for YOU.
The benefits don't stop at your website.
You get full access to IIManager, where you can build your dealership to the next level.
Load Vehicle Data & PhotosEasily add, adjust, or delete vehicle data. Once saved, it's instantly added to your website listings.
Print Window Stickers & Buyers GuideGet instant access to print window stickers and Buyers Guides for each vehicle.
Manage Applications & LeadsManage leads easily: Export or print leads, send emails to prospects, and keep track of interested customers.
Export DataWe can send your inventory data to any participating 3rd party, including Cars.com, CarGurus, & AutoTrader.
Forward2PhoneForward2Phone Text Message Marketing, the perfect solution to revamp your car sales and generate leads.
And much more...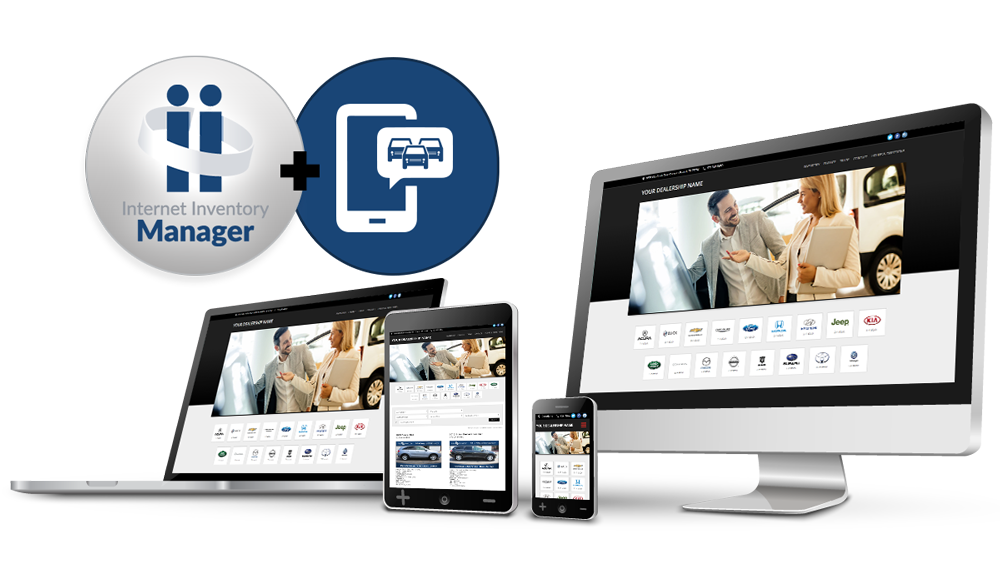 Sign Up Before 5PM Central and We Can Get Your Website Up the Same Day!
Fill out this form and we'll contact you to get set up.